Wood | Thermo
Belvedere 30
25,70 Kw • cm 69x57x131 h • 345 kg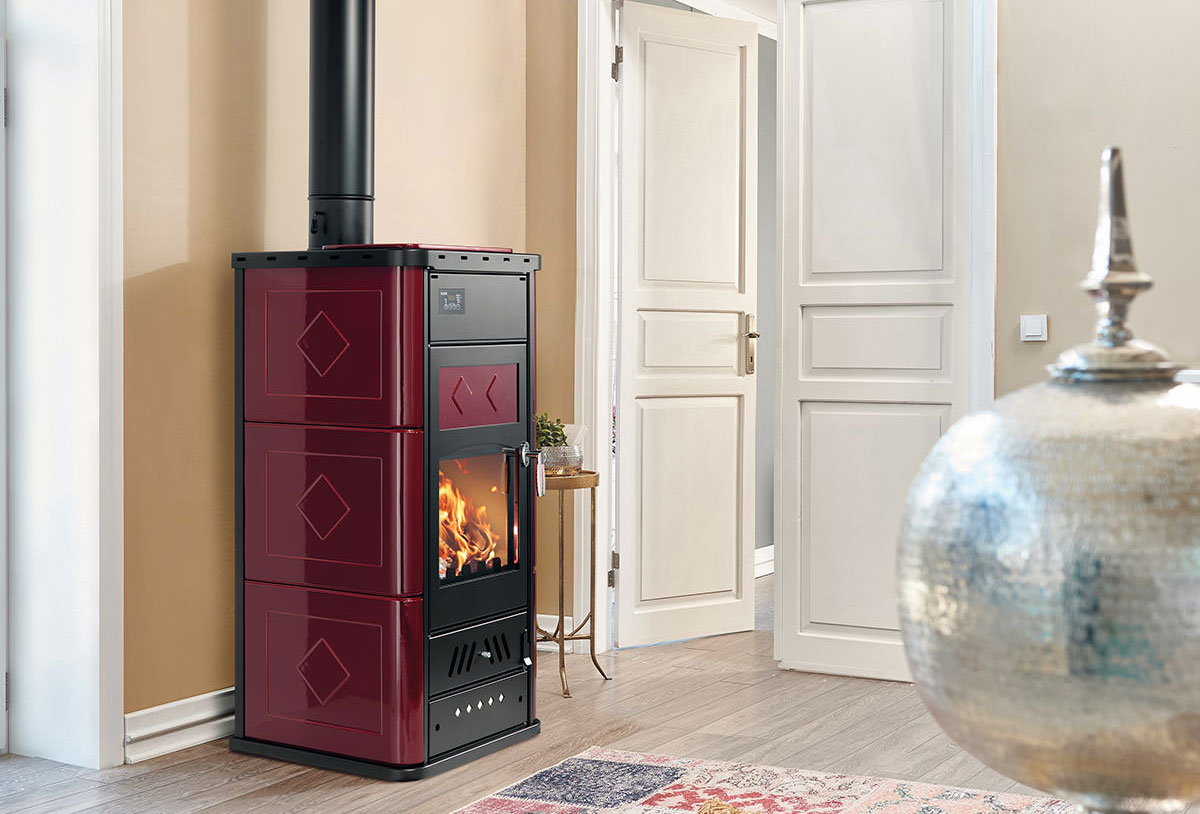 Description
The BELVEDERE 30 is larger and more powerful than the BELVEDERE 20. It has similar features, including the complete set of hydraulic components, the SICURO top safety system and majolica sides. It can function as a sole source of heating or be combined with any other boiler. The combustion chamber is very large and spacious, ensuring long intervals between one charge and the next. Choose the model with or without domestic hot water. Light the fire and enjoy the warm KLOVER!

Bordeaux

Silver

Matt Black

Ivory

Sand

Sienna
A patented system that ensures total, environmentally-friendly combustion while keeping performance and low emission levels unchanged. Thanks to partial and reverse rotation, it automatically cleans the system in just a few seconds by uniformly discharging residues into the ash compartment. The combustion air anti-clogging system and the ultra rapid ignition system ensure total safety. Safe operation is also guaranteed in the event of a sudden power failure thanks to automatic calibration.
The revolutionary, patented combustion system that ensures significant fuel savings without having to lose power.
Developed in the KLOVER workshops to increase thermal yield and safety, this revolutionary system uses the principle of "bain-marie" by providing a home heating system fitted with a closed expansion chamber, while the "SICURO TOP" product has a built-in open chamber and works, therefore, at zero pressure. With this system there are no more dangers due to increased pressure if the water reaches boiling point. The pressure inside the boiler unit is zero. An overflow pipe ensures safety in the event of boiling by discharging excess water from the upper tank, while water may be topped up via an automatic or manual device, depending on the type of model.
Download Area