Pellet | Thermo
Belvedere 22
20,00 Kw • cm 60x62x118 h • 220 kg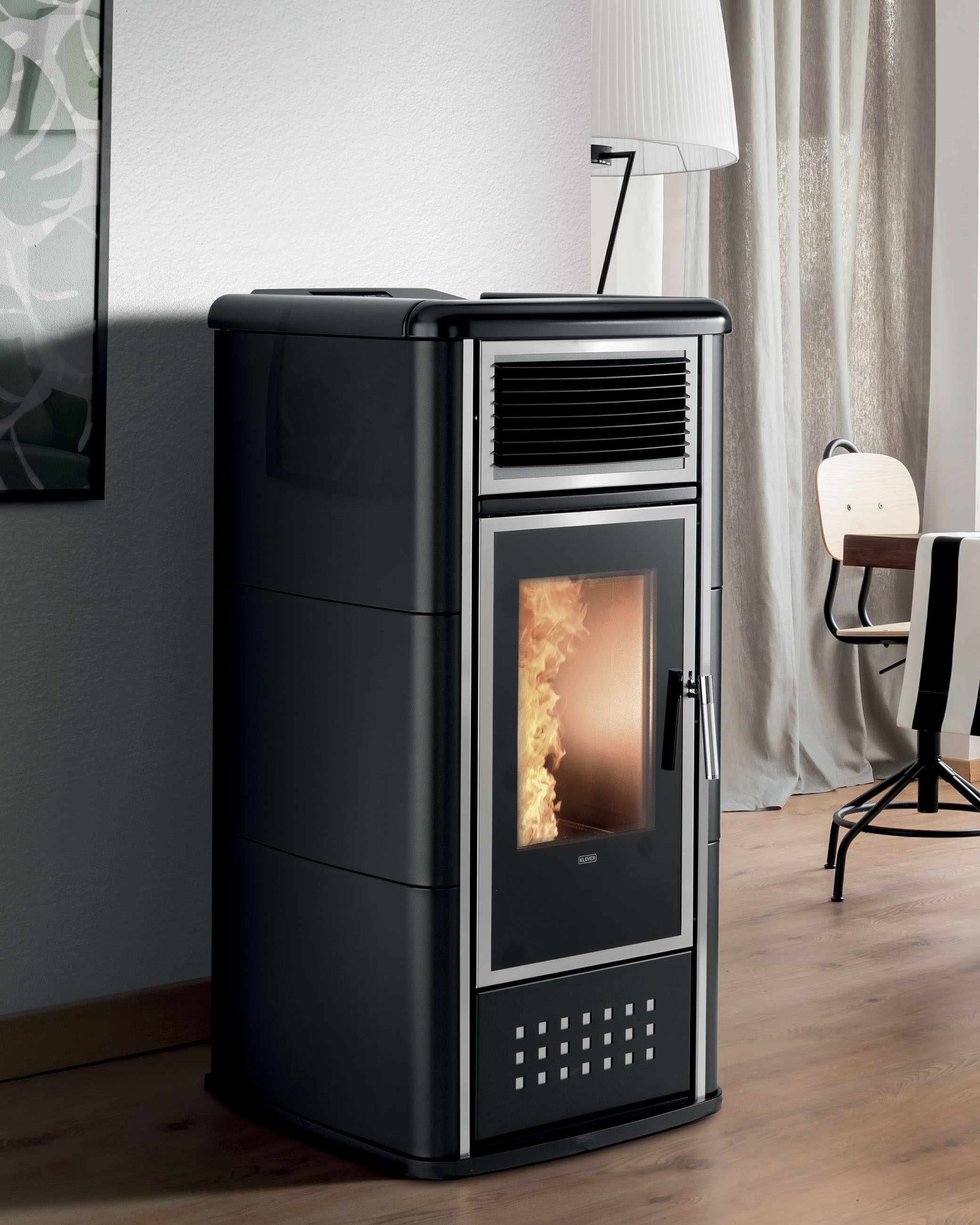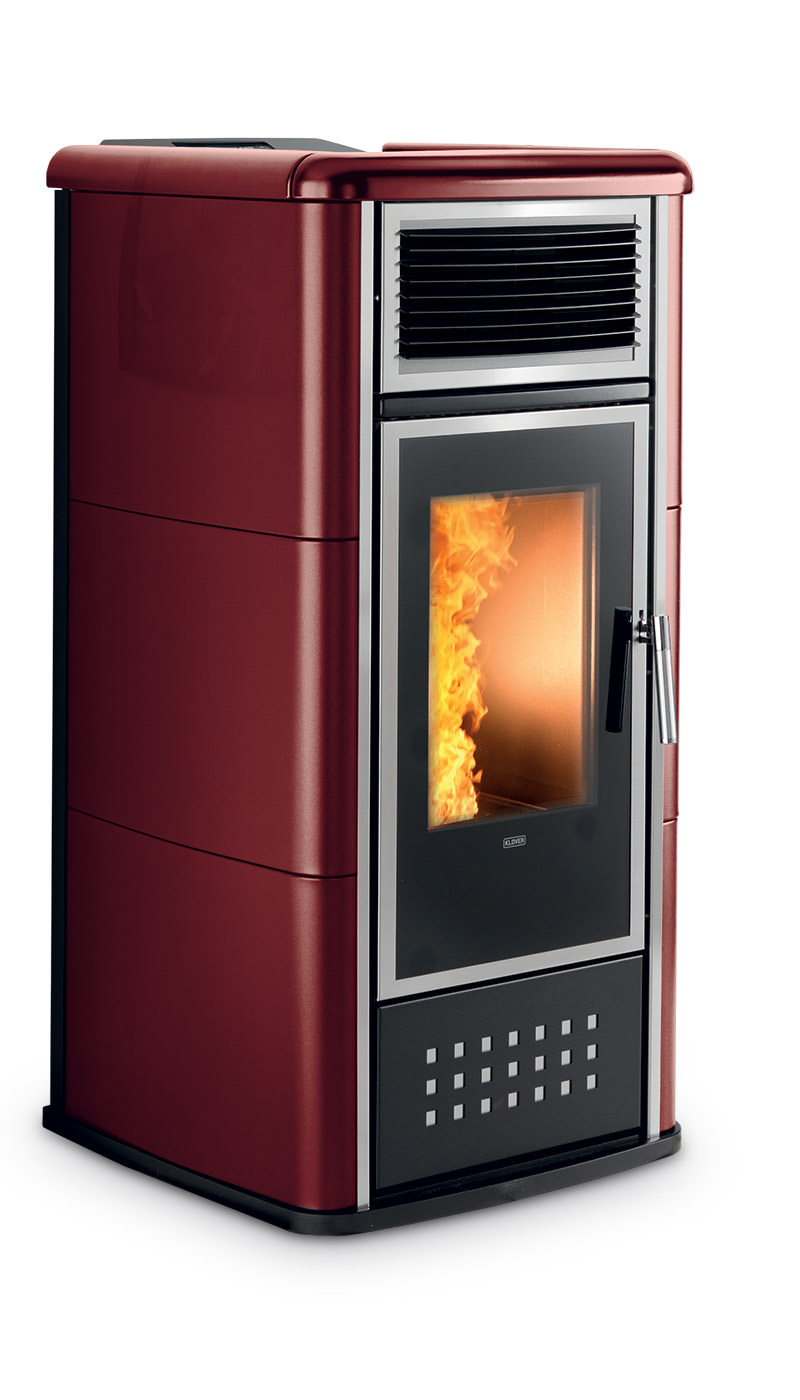 Description
BELVEDERE 22 is a wood pellet heating stove from KLOVER with a sophisticated and attractive design, enhanced by the stainless steel fi nishes and rounded lines. The technical and aesthetic characteristics are unique to its kind, such as the double-glazed fi re door, cool-to-touch handle and handcrafted and hand-decorated ceramics. You can choose a model that will run just the central heating or one that also produces domestic hot water, with the possibility to add optional heat distribution fans to quickly create the ideal climate without subtracting heat from the heating system.

Bordeaux

Silver

Matt Black

Ivory

Sand

Sienna
Developed in the KLOVER workshops to increase thermal yield and safety, this revolutionary system uses the principle of "bain-marie" by providing a home heating system fitted with a closed expansion chamber, while the "SICURO TOP" product has a built-in open chamber and works, therefore, at zero pressure. With this system there are no more dangers due to increased pressure if the water reaches boiling point. The pressure inside the boiler unit is zero. An overflow pipe ensures safety in the event of boiling by discharging excess water from the upper tank, while water may be topped up via an automatic or manual device, depending on the type of model.
All wiring cables are covered with woven fibreglass. This exceptional form of protection against wear and cutting provides a safe connection system over time that is also highly resistant to temperature and contact with hot surfaces.
All compo- nents constantly exposed to dampness are protected by total chrome plating to ensure long-lasting life and efficiency. In addition, the entire pellet loading system is also fully chrome treated to prevent any wear and dete- rioration due to damp fuel.