Wood | Thermo
Altea 110
14,70 Kw • cm 110x60x87,5 h • 350 kg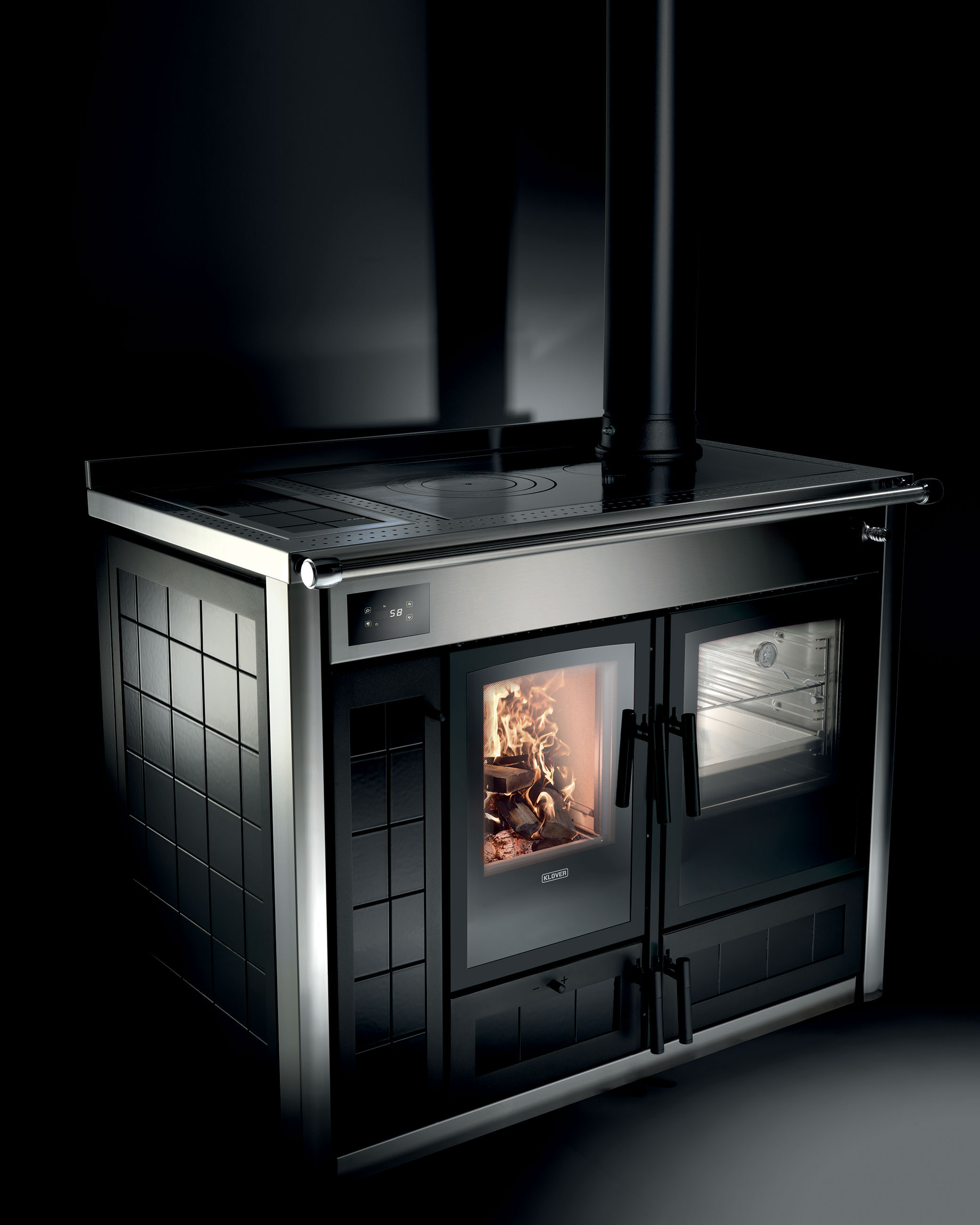 Want to heat your entire home using a small amount of wood? The right solution is ALTEA. With a total output of 29.3 kW, you can comfortably heat houses over 200 square metres and produce all the hot water you need for the whole household.
Want to cook tasty dishes on the griddle and in the oven? The right solution is ALTEA. Thanks to the "double burner" cast iron griddle, you can cook multiple dishes at the same time. What's more, the stainless steel oven, featuring an interior light and removable racks, lets you get creative by preparing excellent lasagnas, roasts and desserts.
Want a product equipped with the exclusive SICURO TOP System? The right solution is ALTEA. Safety is number one, and our SICURO TOP System that has made us stand out for so many years will give you total peace of mind. The standard hydraulic components make assembly easy.
Want high output with low emissions? The right solution is ALTEA. With a certified output of 87.7% and 21.8 mg/m3 dust particles, you'll have the most efficient and eco-friendly wood product in its class.
Want a contemporary and sophisticated design? The right solution is ALTEA. Its fine finishes, fire and oven doors with double ceramic glass and refined handles, as well as the colour range of its hand-enamelled majolica, are just some of the features that make this product the right choice for your home.

Blu Cielo
Bordeaux
Canapa
Forum Beige
Glossy black
Ivory
Maya Ocra
Rosso Madrid
Sand
Saxum
Sienna
Silver