Environment and Certifications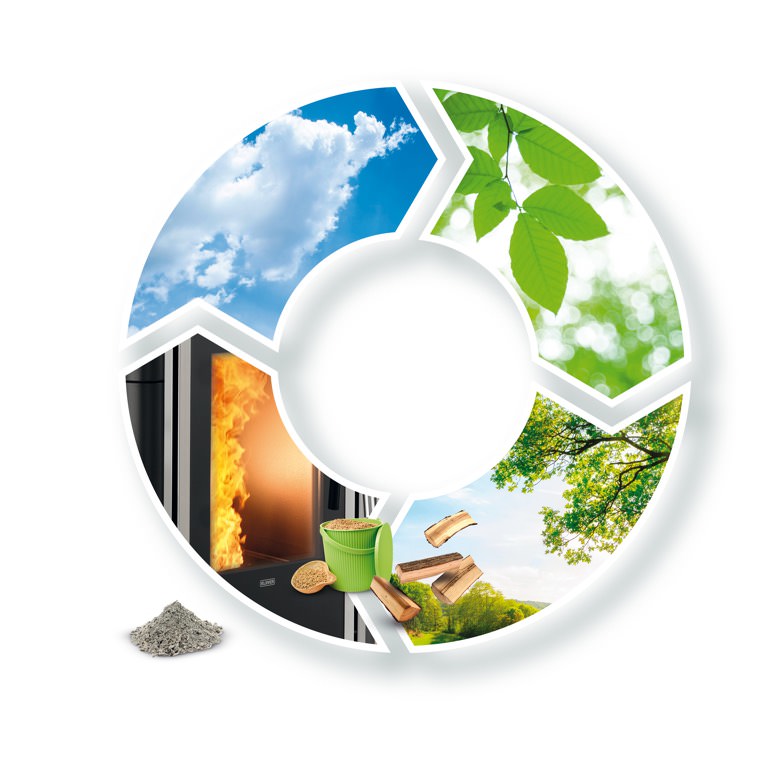 Eco-sustainability and well-being
KLOVER has chosen to invest in renewable energy sources that safeguard the environment and people's health. There's a long list of advantages offered by wood- or pellet-fired heating systems: the fuel is a locally-found resource and is widely available, they do not encourage the greenhouse effect, they are high-powered, much more economical than systems using conventional liquid or gas fuels and they simplify the running of boiler stoves with much longer intervals between loads.
The advantages
of a responsible choice
LOW EMISSIONS, HIGH PERFORMANCE LEVELS.
KLOVER pellet burning technology is highly respectful of the environment as the emissions of carbon monoxide it releases into the atmosphere are well below the limits that will soon be coming into force. The KLOVER wood-fired system also ensures results well within the limits for appliances in the same category. These important benefits are the result of constant research and ongoing development aimed at manufacturing products with high sustainability.
EN13240 •
EN12815 •
EN13229
Maximum Power

Average Power

Heat output in kW
EN13240 •
EN12815 •
EN13229
Performance beyond
all expectations
TESTED, APPROVED, CERTIFIED.
We put safety above all else for those people who install KLOVER appliances in their homes. This is why every product undergoes a thorough test on its fitness and sealing strength in the company's test chambers and laboratories. To further guarantee maximum safety, the products are tested by leading European laboratories that impartially verify their compliance with the standards of efficiency, safety and environmental pollution.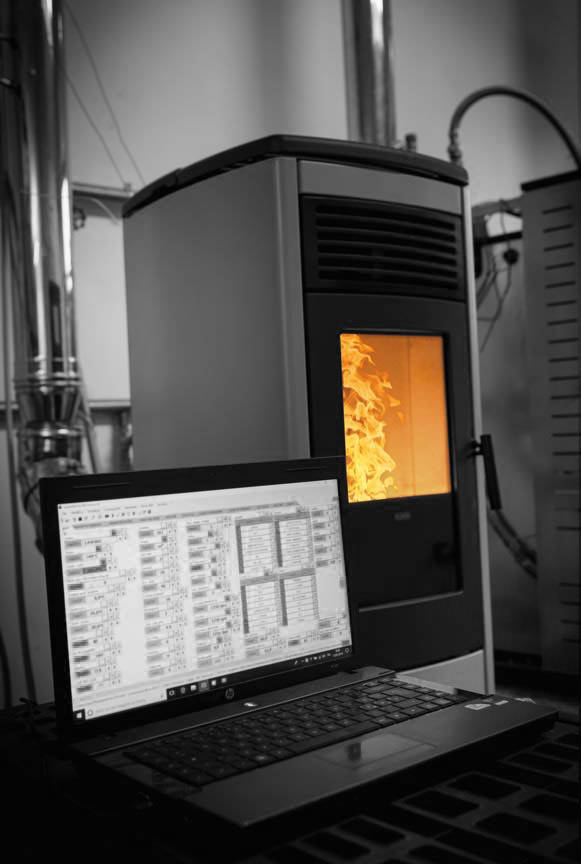 Certified innovation and performance
PERFORMANCE AND RELIABILITY. KLOVER products are a perfect combination of innovation, high performance and maximum safety because they are the result of company procedures based on the concept of total, rigorous control over even the smallest detail. Proof of this is provided by the successful certification of the quality management system according to the UNI EN ISO 9001:2015 standard in relation to its design, sales and servicing of pellet and/or wood-fired heating and cooking systems.