Pellet | Air
Mono 1000 air
8,60 Kw • 125 kg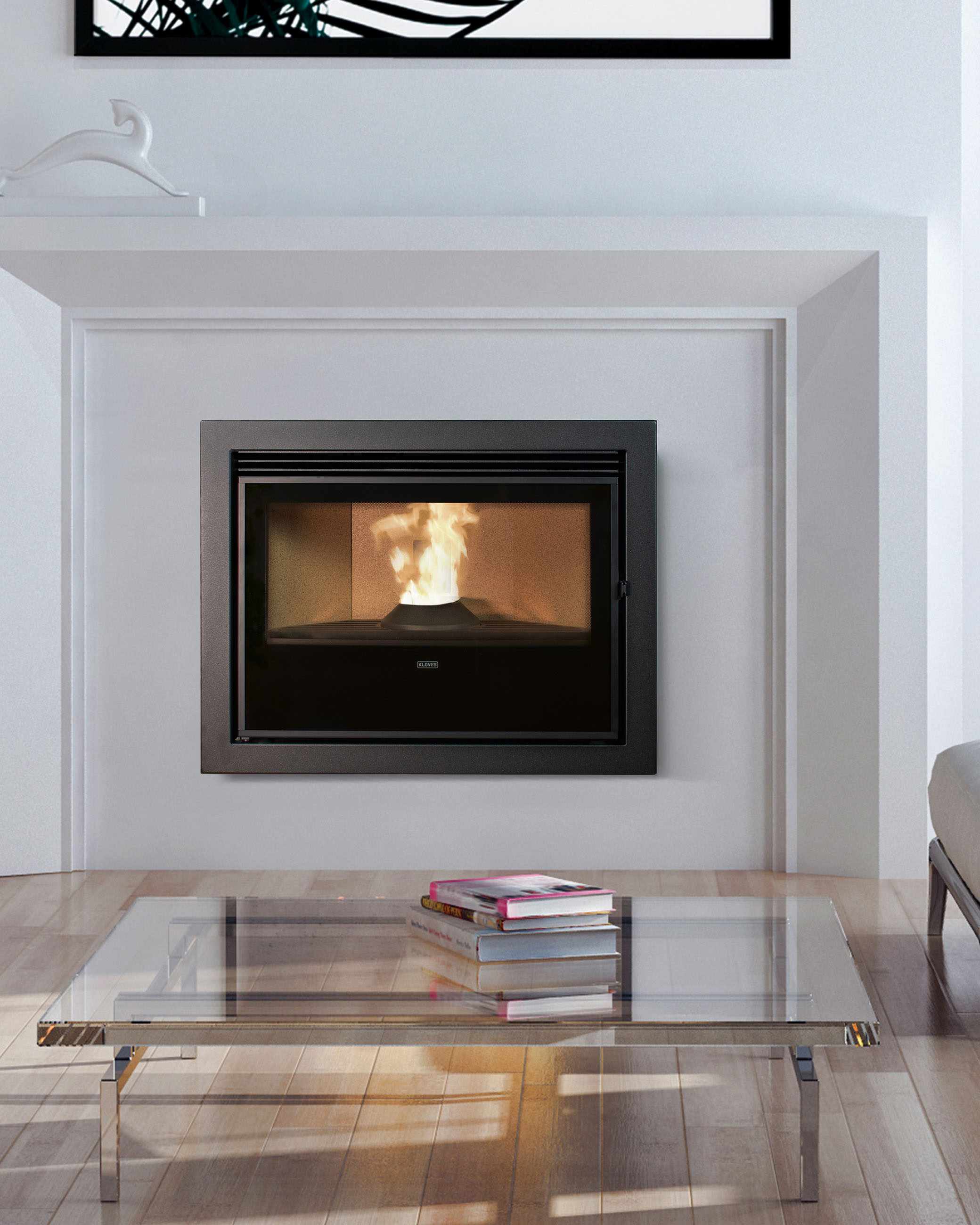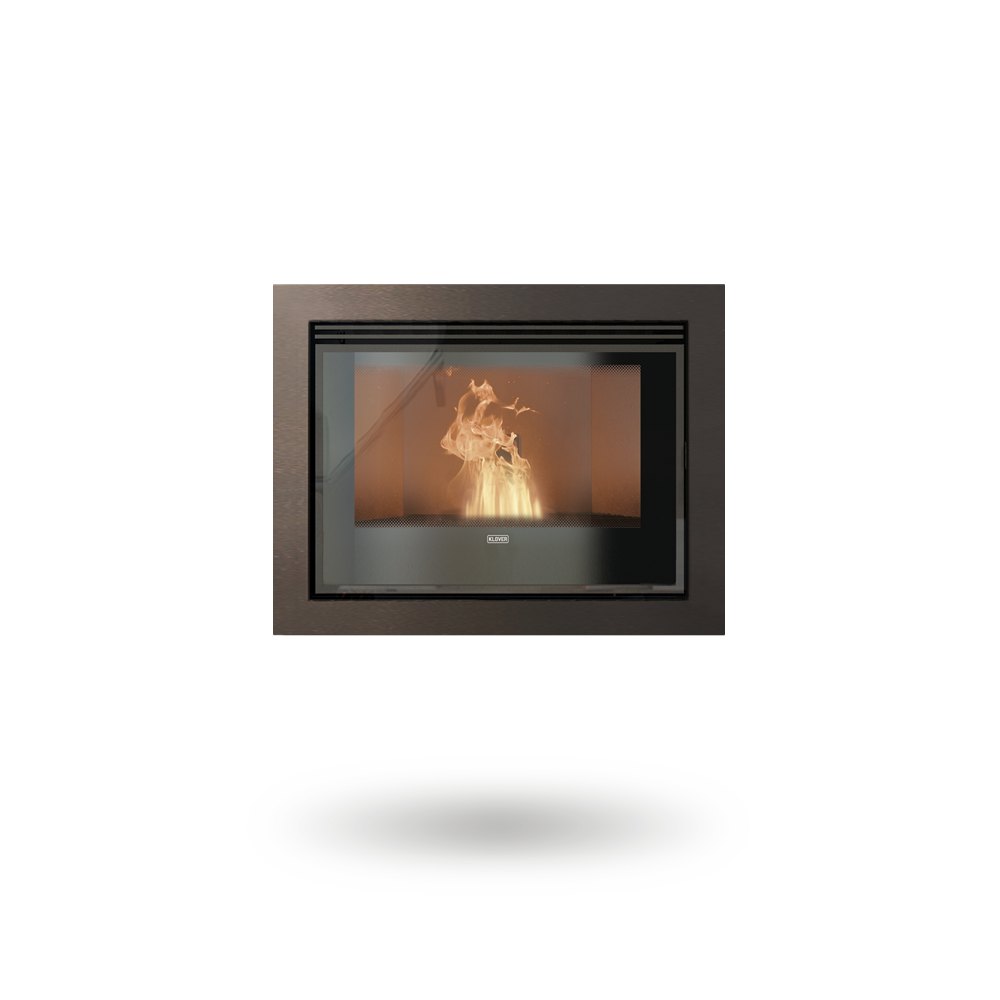 Description
• Door open safety sensors • Pellet level sensor • Total sliding system with double runner • Self-cleaning burner • WiFi supplied as standard

Matt Black

Bronze

Ivory
A patented system that ensures total, environmentally-friendly combustion while keeping performance and low emission levels unchanged. Thanks to partial and reverse rotation, it automatically cleans the system in just a few seconds by uniformly discharging residues into the ash compartment. The combustion air anti-clogging system and the ultra rapid ignition system ensure total safety. Safe operation is also guaranteed in the event of a sudden power failure thanks to automatic calibration.
The revolutionary, patented combustion system that ensures significant fuel savings without having to lose power.
Developed in the KLOVER workshops to increase thermal yield and safety, this revolutionary system uses the principle of "bain-marie" by providing a home heating system fitted with a closed expansion chamber, while the "SICURO TOP" product has a built-in open chamber and works, therefore, at zero pressure. With this system there are no more dangers due to increased pressure if the water reaches boiling point. The pressure inside the boiler unit is zero. An overflow pipe ensures safety in the event of boiling by discharging excess water from the upper tank, while water may be topped up via an automatic or manual device, depending on the type of model.
MyKlover is the smart App that allows you to communicate with your stove at any time and from any place. The MyKlover system eliminates any barriers to total, effective control. It's an App that includes all major functions in a simple, intuitive interface.
All wiring cables are covered with woven fibreglass. This exceptional form of protection against wear and cutting provides a safe connection system over time that is also highly resistant to temperature and contact with hot surfaces.
The new KLOVER touch screen systems cover a range of important functions in just a few simple steps, providing total control over your appliance. The logical flow of functions makes programming your stove easier than ever.
All compo- nents constantly exposed to dampness are protected by total chrome plating to ensure long-lasting life and efficiency. In addition, the entire pellet loading system is also fully chrome treated to prevent any wear and dete- rioration due to damp fuel.